Wow! Benefits
Before spending your hard-earned money, be sure to check for the latest product and service discounts available. Toll Brothers Employee Discount Program provides money and time-saving offers from a variety of vendors and suppliers.
Although we believe these discounts are better than what the public can get on a daily basis, be sure to always shop and compare.
Click Here to View Employee Discounts
Toll Brothers Delux Guesthouses

Imagine vacationing at a magnificent Toll Brothers guesthouse located on a world-class golf course…relax by the infinity pool, golf on an 18-hole Arnold Palmer Signature golf course, or take in the spectacular night view of the city's sparkling lights! As a special benefit to our employees after two years of employment, we make available furnished luxury guesthouses for use as vacation houses at various resort destinations around the country.
Toll Brothers Homes at a Discount
Employees and family members can purchase a luxurious Toll Brothers home at an attractive discount.
Cash Referral Bouns
Excellent cash awards and fabulous get-away trips to exotic locales are offered to employees when candidates they refer are hired.
Through our own title and mortgage companies as well as our national purchasing contracts, we offer significant discounts on…
Mortgages
Title Insurance
Automobiles
Home Electronics and Appliances
Kitchen Cabinets
Auto and Homeowner Insurance
...and more!
401(K) Savings Plan
Toll Brothers generously contributes to your account with both an initial discretionary contribution and matching dollars. The company contributes 2 percent of your total compensation at the end of each calendar year, and matches 50 cents on every dollar you contribute, up to 4 percent of your compensation.
Discounted Stock Purchase Plan
You may purchase Toll Brothers at a 5 percent discount (no holding period) or a 15 percent discount (3-year holding period) through either a cash purchase or a payroll deduction.
Medical / Dental Plans
Comprehensive coverage of medical expenses for you and eligible dependents under one of the company's plans. Depending on the plan and your position, the company pays a majority of the coverage cost and you make a small contribution with pre-tax dollars. Eligibility starts on the first of the month following 60 days of service.
Educational Reimbursement
Toll Brothers offers tuition reimbursement for authorized work-related courses and seminars. We also provide in-house training programs for technical and non-technical skills.
Paid Time Off
You receive two weeks of paid vacation per year for your first 5 years of employment and 3 weeks per year after 5 years of service. In addition, each year you receive 3 floating holidays.
Long Term Disability
The Company offers long-term disability in the amount of 60% of your basic monthly earnings at no cost to you.
Short Term Disability
You will be able to purchase (at a reduced group rate) short-term disability insurance which provides benefits for 12 weeks.
Sick Pay
Sick pay accrues at the rate of 1/2 day per month of service up to six days per year. You can accumulate unused sick days as long as you are employed by the Company.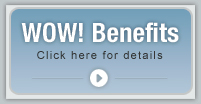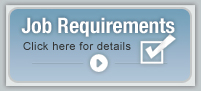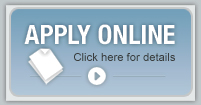 We only want the best drivers
Driving for TIS Logistics requires exceptional driving skills. Our drivers routinely navigate through construction jobsites that present unique challenges. The work is diverse—you might deliver a van of building materials today, a flatbed of lumber tomorrow, and a roll-off trailer loaded with 12' wide roof trusses the next day. The majority of our jobsites are relatively close to our plants, which means that with the exception of a few layovers, you will be home nights and weekends*!